Perth/ Midland - Fremantle Markets - Rockingham
Australia Wide FREE Shipping on DIY Kits"


NOW Sending to NZ! $15 on DIY kits!
Whats on in Perth?

Make your own Turkish Mosaic Lamp with us

! You will be a master of Turkish Mosaic Lamp creation in one lesson! Whilst having fun with friends. Go home with your own

Moroccan Turkish Mosaic

style lamp and fun memories.Beginners and advanced crafters will all enjoy this art craft class!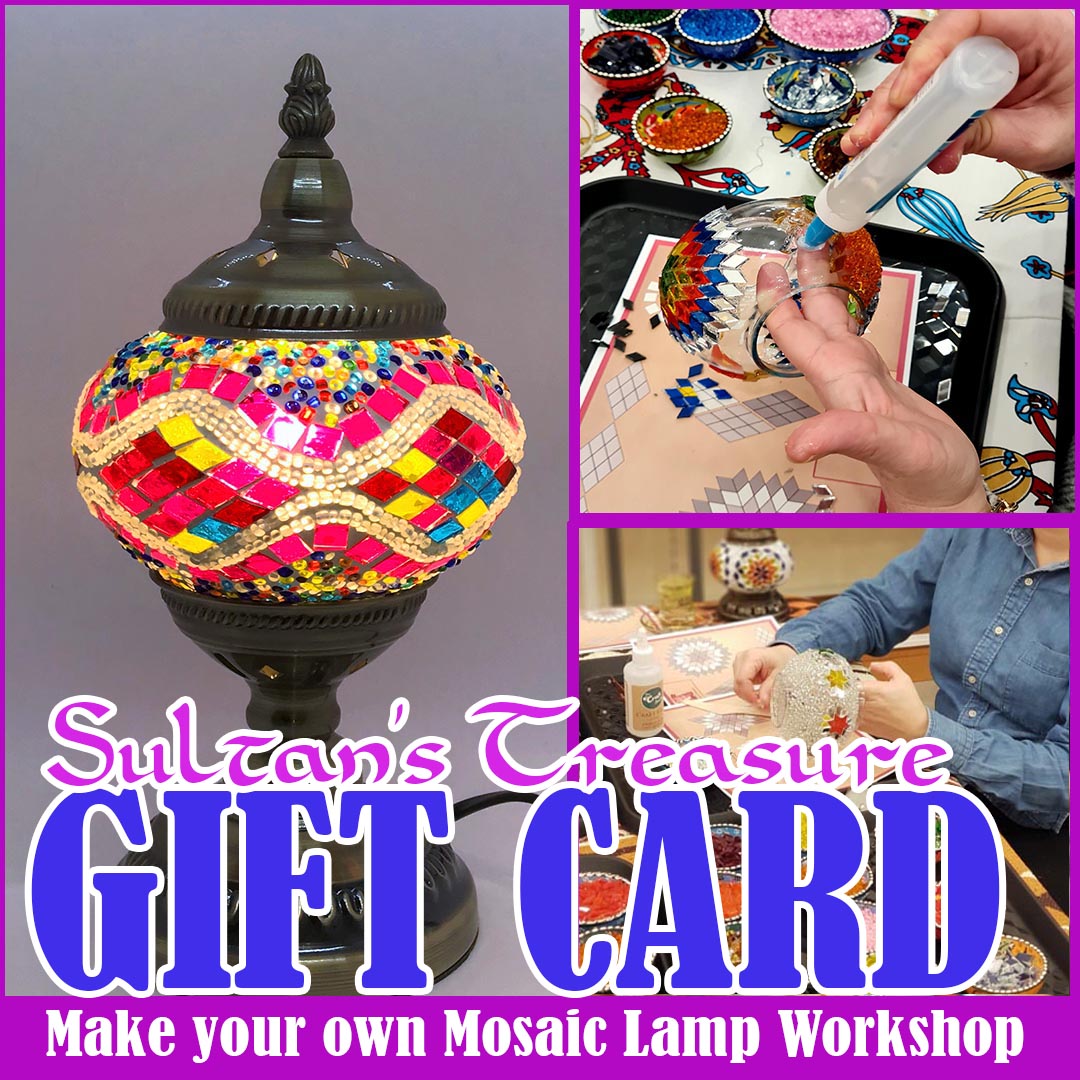 Sultan's Make Your Own Mosaic Lamp! Gift Card
$109 - $218
Give the Gift of Art! Choose one of our Gift card options for your loved one so they can enjoy "Make your own Mosaic Lamp Workshop!